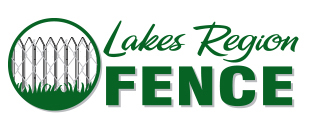 Get Your FREE Estimate Today
TYPE: PVC-Vinyl colors:white, gray or almond (tan)
DESIGNS/STYLES: Privacy Panels, Spaced pickets, Split Rail, and many, many more styles!
PURPOSES/USES: PVC-Vinyl can be used as a long lasting alternative to traditional wood and last for decades! PVC-Vinyl is maintenance free and can be used to frame a beautiful back yard sitting area or pool, provide a buffer between the road and your yard, or showcase your home garden. Commercial applications include generator/A/C unit enclosures, as well as framing your office building or shop yard.
OPTIONS: As a custom built piece of art, we can supply and install a PVC-Vinyl fence with multiple proportions and designs. If you can design it or "dream it up" we can most likely fabricate it! PVC-Vinyl fences work well if you want a fence with a sharp look but the durability of a fabricated product.
WHAT SETS US APART?: We offer multiple levels of PVC-Vinyl fence rigidity depending upon your application. PVC-Vinyl fences can be installed relatively quickly and require little to no maintenance. We offer 100's of designs and options to ensure that the final product is exactly what you are looking for!